Leaders in Critical Power, Data Center Turnkey Projects
and Security
Call us on: 21556124
for free estimate VSS Ltd. Power is a leading supplier and installer of Uninterruptible Power Supplies (UPSes) in Malta. Our Customers range from Government, Telecommunications, Banks, Medical, Nautical and Manufacturing Industries.
Being official parters with ABB Power Protection, we can address every customer application using our flexible range of UPSes, from standard ones to Modular hot swap ones. With our highly efficient UPSes we can combine the benefits of very low cost of ownership and very low carbon footprint.
As RITTAL is partner with ABB, VSS Ltd was appointed as Premium Business Partner with RITTAL – leader in the implementation of highly energy efficient data centers.
Being in the Power field we also cover the Generators section where we have a team of Engineers and trained technicians who can offer both consultancy to the client to help him chose the right model and also premium aftersales support.
We were also appointed as distributors from some of our suppliers for Libya. Any queries from Libya are welcome.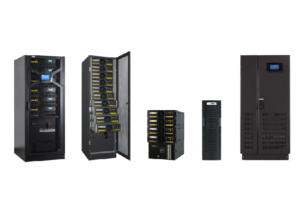 As a power protection specialist, our expertise & experience ensures we supply our clients with the latest in uninterruptible power supply (UPS) technology.

We provide UPS maintenance & installation services of the highest standard. We will take care of all your UPS requirements from initial design, all the way through to final testing.

VSS supplies a comprehensive range of  generators from domestic to commercial. We supply our products from Atlas Copco Europe which guarantees that the product meets the Europlean Standards

We offer all the power distribution solutions for every datacenter need. These include Automatic transfer switches and PDUs: Standard, Monitored and both monitored and switched.